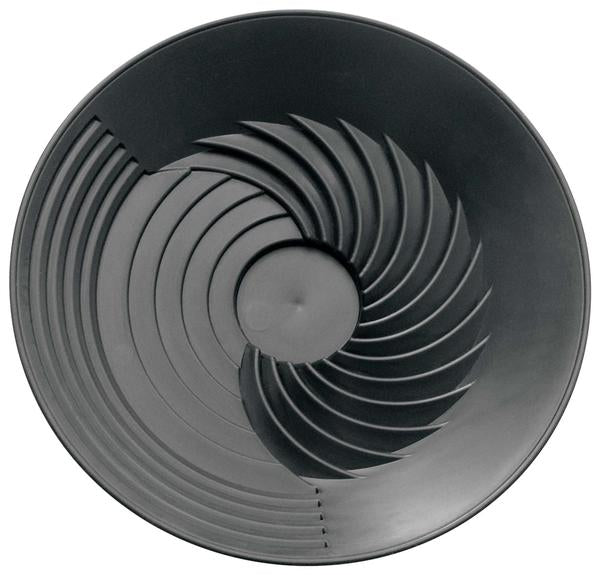 MINITURBOPAN is a 25cm (10 inch) plastic gold pan. Blue helps you see gold and other heavy minerals that let you know if you are on target with your prospecting.
 - MINITURBOPAN combines two proven gold performers the sluice and the pan, and is easy to use. 
 - The sluice riffles trap gold. The clean up riffles makes sure you keep it.
 - With MINITURBOPAN you can pan right down to the gold and remove all other heavy minerals.
 - MINITURBOPAN is a great clean up tool - it's the cheapest and very quick.